ICPS Team Deliver Cross Border Bidding PPACT workshops to specialists from Spain, Italy, Ireland, and France.
As part of the PPACT project, project partners are required to enhance their current portfolio of support offerings to SMEs wishing to bid for public sector contracts.
To achieve this goal, all PPACT project partners namely, ACCIÓ (Spain), CCI Paris IdF (France), UCV EIC (Italy), and IBDP-ConsultIRE (Ireland), participated in a workshop in Bangor University to equip them with the skills and knowledge necessary to offer a holistic public procurement service. A service that promotes the benefits of cross-border procurement, and helps SMEs overcome some of the cross-border tendering trade barriers.
The two-day programme hosted by the Institute for Competition & Procurement Studies (ICPS) took place at the start of October, at Bangor University's School of Law. During the course of the two days the following topics were shared and discussed:
Identifying international public procurement opportunities - Delivered and led by IBDP-ConsultIRE and ACCIO.

Understanding the tendering procedure inclusive of permitted supplier dialogue with public procurers - Delivered and led by IBDP-ConsultIRE and Bangor University.

Tendering effectively - A tender review scenario / role-play, and tender review service training workshop delivered and led by Bangor University.

Finding Suitable International Partners - Delivered and led by ACCIO, CCI Paris, and UCV EIC.

Building International SME-consortia - Delivered and led by IBDP-ConsultIRE.

Running meet-the-buyer Programmes - Delivered and led by ACCIO.
Following the event, partners will use the information gathered from this event to help their indigenous SMEs win public sector opportunities in other regions of the EU.
As can be seen in the images below, ICPS team members namely, Prof Dermot Cahill, Ceri Evans, and Gary Clifford are sharing their knowledge and experience of Tendering Effectively, a workshop led by the Institute.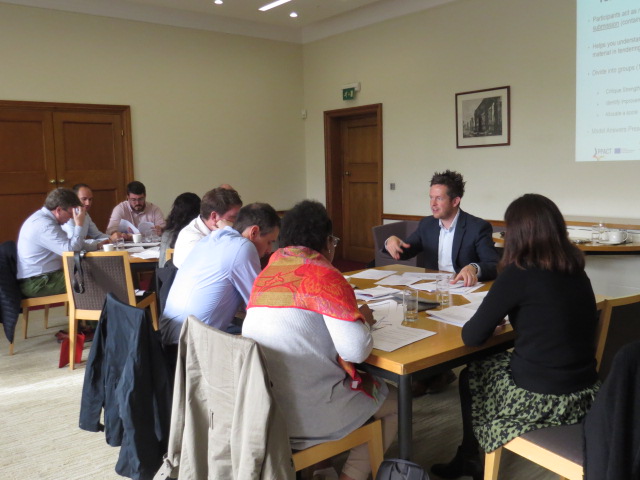 Gary Clifford: ICPS Bangor's Smart Cities specialist taking (ACCIÓ (Spain), CCI Paris IdF(France). UCV EIC (Italy), Bangor University (Wales), and IBDP-ConsultIRE (Ireland)) through the different phases of a Smart Cities tender to help them
Prof. Dermot Cahill: ICPS Bangor's Procurement Law Specialist leading (ACCIÓ (Spain), CCI Paris IdF (France). UCV EIC (Italy), Bangor University (Wales), and IBDP-ConsultIRE (Ireland)) through a procurement readiness analysis to help the Dub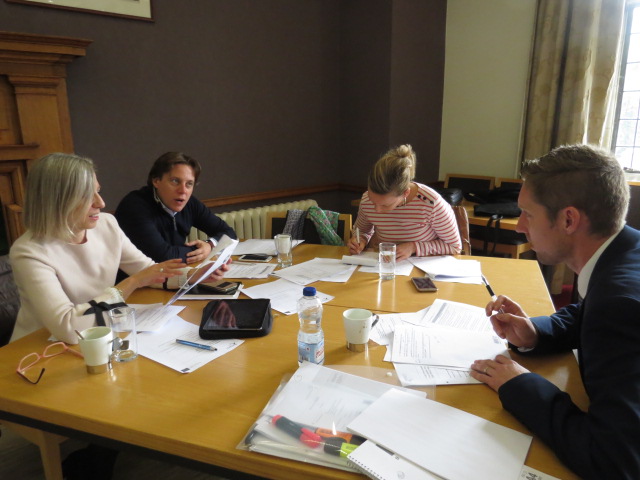 Ceri Evans: ICPS Bangor's Supplier Development Specialist conducts the 360-Anaylsis with (ACCIÓ (Spain), CCI Paris IdF (France). UCV EIC (Italy), Bangor University (Wales), and IBDP-ConsultIRE (Ireland)) to help their organisations develop sup
Publication date: 18 October 2017